Hanif Kureishi

Hanif Kureishi 's new novel The Last Word focuses on the relationship between an ambitious young biographer; Harry Johnson and his subject; Mamoon Azam an elderly Indian novelist. Sinead met with Hanif Kureishi to talk with him about his new book and his previous work.
Irish book and pamphlet covers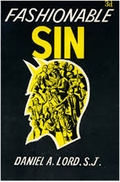 Vintage Values a book gathering together the cover art of Catholic Truth Society of Ireland pamphlets…Zoe Comyns meets with Niall McCormack who wrote the introduction to discuss Irish book and pamphlet covers.
Niall's website www.hitone.ie
Vintage Values – Classic Pamphlet Cover Design from 20th Century Ireland is available online at www.veritasbooksonline.com
European Fiction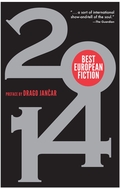 Dalkey Archive Press have just published their 3rd anthology of European Fiction. Sinead met with some of the writers in the anthology Best European Fiction 2014 to discuss the diversity of European fiction.
Footnote
Regan Hutchins tells some Tales of the City and how Armistead Maupin's work was buried in San Francisco.
The Book Show
Featuring Hanif Kureishi, Irish book and pamphlet covers, European fiction and our footnote this week is on Armistead Maupin.