On this week's Book Show we hear a reading from Akhil Sharma's novel Family Life. Akhil was a guest on The Book Show last year and this week his novel won The Folio Prize in London. Family Life tells the story of how one family deals with the fall-out from a devastating tragedy.
Writer and creative writing teacher Paula McGrath joins Sinead in studio to celebrate the novella. From The Great Gatsby to Claire Keegan's Foster, the novella is one of the most popular forms of fiction – and possibly the most baffling. What is a novella? Is it a long short story or a short novel? Or is it something entirely different?
We also hear from Marc O'Connell, editor of The Penny Dreadful magazine in Cork and his assistant editor Cethan Leahy. They have announced a novella competition and are on hand to tell us what they think a novella is. We'll also discuss favourite novellas and hear why, as we lead ever busier lives, the novella is the perfect read.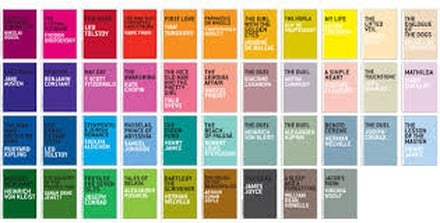 Details of The Penny Dreadful novella competition can be found on their website thepennydreadful.org
Kayo Books in San Francisco stocks thousands of paperback books known as pulp fiction. These are notable for their risqué cover design and slightly niche genres but they also include many of the great classics of literature. They were established in the U.S. by Pocket Books and their heyday, according to Kayo Books owner, Maria Mendoza, was in the 1950's. Maria explains how pulp fiction began and how it has fascinated generations of readers.
Emily St. John Mandel's novel Station Eleven was longlisted for the US National Book Award and is also on the longlist for The Bailey's Women's Prize for Fiction. The novel is set in the aftermath of a 'flu outbreak which has killed off most of the world's population. Civilization has all but collapsed and the story follows a troupe of actors who tour around performing Shakespeare for the surviving communities. She talks to Sinead about the themes and characters in the book and the importance of art in society and explores the human instinct for culture and beauty regardless of the challenges we may face.