This week The Book Show turns the spotlight on Roddy Doyle in a rare feature length interview.
His celebrated The Barrytown Trilogy (The Commitments, The Snapper and The Van) is read by the author over the next three weeks on The Book on One (RTÉ Radio 1, weeknights, 11.10pm.) and is also this year's choice for the Dublin: One City One Book event.
The books follow the Rabbitte family through unemployment, musical aspirations, unplanned pregnancy, football and Italia '90.
Roddy talks to Sinead about his novels, his books for children and writing Roy Keane's biography, The Second Half. He also discusses Paddy Clarke Ha Ha Ha which won the 1993 Booker Prize.
He is famous for his comic writing but his books, dealing with themes such as poverty, emigration, violence and depression, are often serious studies of Ireland as it has changed in recent decades. He talks about how his writing was received in the early days and recalls his initial success: "I remember enjoying it, the fact that it was being read at all I thought was terrific, and the reaction to it – the two extremes. I remember Hotpress being a bit snooty about it, but then Elvis Costello wrote a piece in Hotpress saying that if you want to know what his career had been like in the early days you should read The Commitments! And that seemed to change people's minds a bit; nothing like a man called Elvis to change people's minds."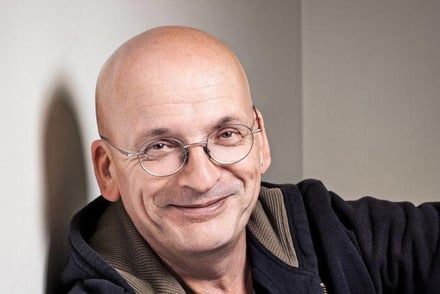 There is no doubting Roddy Doyle's status as a 'national treasure' and we'll hear from participants on a bus tour, taking in the places on Dublin's Northside, mentioned in his books. We will also be joined by actress Ger Ryan who speaks about playing the role of Paula Spencer in the TV series, The Family.
Throughout the show, Roddy reads extracts from his novels and actors Liam Carney and Phelim Drew perform one of Roddy's Two Pints sketches.