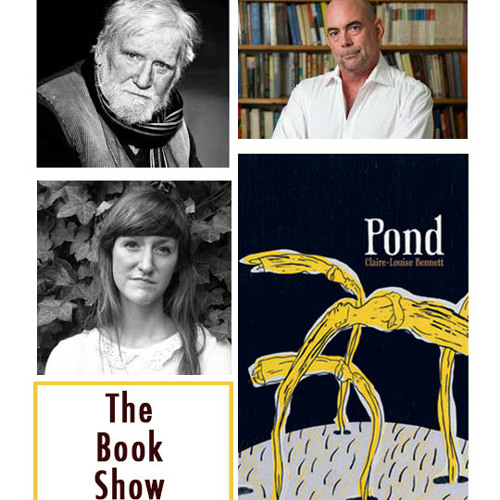 This week on The Book Show we broadcast from Galway where the Cúirt International Festival of Literature is celebrating its 30th birthday.
The streets are packed with book lovers, readers and also a few writers! We head to Charlie Byrne's Bookshop to soak up the atmosphere.
We'll hear from readers which book they recommend this year.
Sinead is joined by writers Claire-Louise Bennett and Sara Baume. Claire's debut collection of short stories, Pond, has recently been published by The Stinging Fly Press. It's getting its official launch at Cúirt which is appropriate as Claire, originally from the U.K., has moved to Galway. The stories piece together the life on an unnamed woman living in a coastal area and are both darkly comic and moving. The desire to get away from it all is met with the reality of getting what you ask for.
Sara Baume's Spill Simmer Falter Wither which was published by Tramp Press has received great acclaim – as has its author. Sara has won both the Davy Byrne's Prize and was named the Hennessy New Irish Writer 2015. The debut novel is also set in a seaside location and concerns an eccentric loner and his one-eyed dog. It is written in beautiful, luminous prose and was recently heard on The Book On One on RTE Radio 1.
The writer Dermot Healy, who died last year, will be remembered at this year's Cúirt Festival. His posthumous collection of poems, The Travels of Sorrow, will be launched at Cúirt by his publisher The Gallery Press. Dermot is the author of many plays, stories and a stunning memoir The Bend For Home. His novels, including A Goat's Song are remarkable for their powerful, unusual and original voice. He can also be very funny, with his sharp ear for dialogue. Regan Hutchins, a newcomer to Healy's work, hears all about it from Kevin Barry and poet Enda Wyley and we dip into the archives to listen to Dermot Healy's voice, missed by so many.
Donald Antrim joins Sinéad in Charlie Byrne's Bookshop to discuss his life of writing. His first novel Elect Mr. Robinson for a Better World, was published in 1993 and he was named among the twenty best writers under 40 by The New Yorker in 1999. Since then he has won many awards and fellowships and a collection of his precise, psychological stories, The Emerald Light In The Air, was published last year. Every story in the collection has been published in The New Yorker since 1999 and arranged chronologically, they offer a great insight into his life and writing to date.