This week on Inside Culture Fionn Davenport is joined by Lecturer at the School Of Art History & Cultural Policy, University College Dublin, Roisin Kennedy and by artist and paper conservator at the National Gallery, Niamh McGuinne. They're in studio to discuss Bristle: hair and hegemony is a new exhibition of works by a range of artists – from Albrecht Durer to Helen Chadwick – exploring the central role of hair in science, literature, aesthetics and politics. A hugely interesting item in the exhibit is a lock of Marie Antoinette's hair. She understood the theatricality of hair and its significance in creating a French identity. When she changed her hair style later in life she is said to have caused a fall of in the spend on fashion and ribbon precipitating a fall in manufacturing. It was used after her death to prove the identity of her son long after his and her death. The curators worked with a number of different galleries in Ireland and abroad to put together this collection. One of them is the Chester Beatty Library where we went to speak with Jill Dunkel about the Darley comic prints they hold in their collection and we hear also from the artist Abigail O'Brien whose video Natural Wax looks at the practice of hair removal.
Recently Trinity College Dublin Press launched a book called Line of Enquiry. The book is the result of a student-led project which brought 50 students, academics and writers together to choose their favourite line of classical literature. The writing of everyone from Aristotle to Virgil is examined in the book and Fionn is joined in studio by the Editor in Chief Paul Corcoran and by Professor Anna Chahoud who is the Chair of Latin at Trinity College Dublin. They discuss the appeal of the Classics to students and its relevance to the lives we lead today. We also travel to Trinity to hear from some of the other contributors to the book who talk about their own chosen lines and offer their opinions about what the Classics can teach us today.
Finally composer Jonathan Nangle comes into studio to talk about his debut album Pause. It began life as a commission for The Dock Arts Centre in Leitrim and Jonathan has worked on a number of film and stage productions and his talents cover a diverse field and include notated acoustic and electroacoustic compositions to sound installations, video and improvisation. He discusses some of the themes of his work – influences drawn from architecture and visual media such as VHS.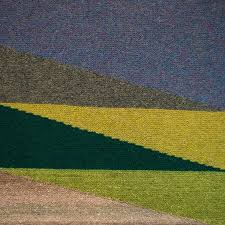 Broadcast on Monday, 03rd July 2017.