Potbelly by Zoë Comyns (Old Testament, New Tales, Drama on One, Sunday 20th January 2013)
This play was commissioned by RTE as part of their 'Old Testament, New Tales' series which asked writers write a piece inspired by the Old Testament.
Zoe Comyns chose the prophet Jeremiah…
Jeremiah was set aside before birth to take a message to the nations, urging a change of heart and turning to the one true God.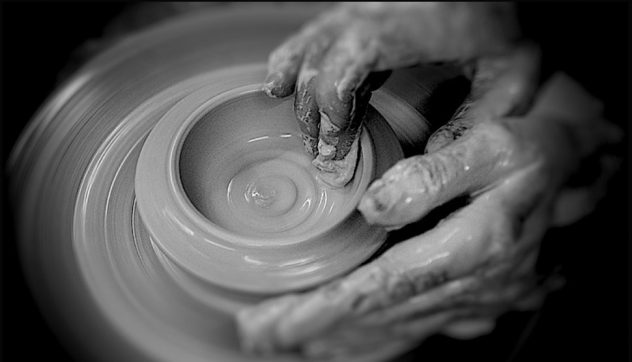 In the bible, the word which came to Jeremiah from the Lord, said:
2 Arise, and go down to the potter's house, and there I will cause thee to hear my words.
3 Then I went down to the potter's house, and, behold, he wrought a work on the wheels.
4 And the vessel that he made of clay was marred in the hand of the potter: so he made it again another vessel, as seemed good to the potter to make it.
5 Then the word of the Lord came to me, saying,
6 O house of Israel, cannot I do with you as this potter? saith the Lord. Behold, as the clay is in the potter's hand, so are ye in mine hand, O house of Israel.
Potbelly – Zoë Comyns' lyrical critique of the providential conception of the prophet Jeremiah, pauses pregnantly at one of the great images in the Hebrew Bible.
With Enda Oates as the fragile foetus in utero and Dawn Bradfield as a the mother.
LISTEN HERE: http://www.rte.ie/drama/radio/plays/society/2013/0119/647314-genres-society-potbelly/