We're off to Italy to meet with a group of Independent Radio Producers at http://www.mirpmeeting.com.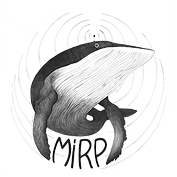 Mirp is the first international meeting of independent radio producers.
For three days we independent radio producers and radio people are going to meet, discuss, share thoughts and proposals and work on topics we care about.
It will take place in the city of Portomaggiore, in Italy, on the 1st of October 2015. During the next two days participants will join the Internazionale Festival in Ferrara.
The mail goal of MIRP is to promote the professional relationship between producers and radio people who are working in different countries, according to different experiences, but in the same radio field. At MIRP Radio is a global movement and you will have the chance to meet and share ideas new and unimaginable,