On tonight's show, Fionn Davenport chats to Professor T.J. Demos from the University of California about his book 'Against the Anthropocene'. The book critically examines the thesis that we are living through a new human-driven epoch called the Anthropocene.
The Ocean after Nature exhibition considers the ocean as a site reflecting the ecological, cultural, political, and economic realities of a globalised world through the work of twenty artists and collectives. One of those artists is Head of the School of Fine Art at the National College of Art and Design Professor Philip Napier and he discusses his latest work which explores the human impact on the planet. We also pay a visit to the Hugh Lane Gallery to hear about the exhibition from curator Alaina Claire Feldman.
Liam Geraghty finds out how two original Gustav Holst scores ended up in a New Zealand library.
Finally, Fionn drops into the Goethe Instut in Dublin to hear about cartoonist Fergal McCarthy's latest exhibition Right Wing Rising which is a series of 80 drawings charting the history of right-wing movements in Ireland.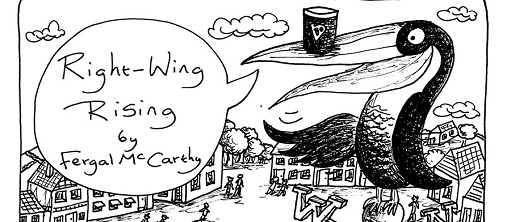 The show was broadcast on Monday, 02nd October 2017.