This week The Book Show hears about the Russian Revolutions of 1917 and the effect they had on Russian writers.
Throughout the hour we hear from a number of speakers who are devoted to Russian literature and these include the comedian and writer Viv Groskop whose latest book The Anna Karenina Fix: Life Lessons From Russian Literature (Fig Tree) is part memoir and part homage to Russian writers.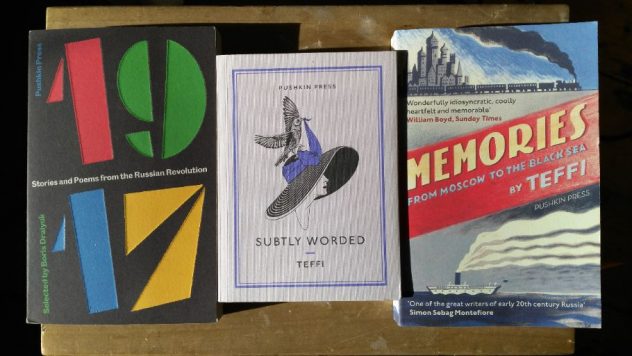 It includes the poet Anna Akhmatova whose life and work is recalled by Viv on The Book Show.
Boris Dralyuk is the editor of The Los Angeles Review of Books and is also a translator of Russian poetry and fiction. His latest book is 1917: Stories and Poems from The Russian Revolution (Pushkin Press). It's an anthology of work from that year of revolution and it includes a poem by Alexander Blok, 'The Twelve'.
Dr. Maria Stillmark is a Russian born philologist at Trinity College Dublin. She also says that The Twelve is the poem of the revolution, capturing the whirlwind and storm as it rages.
She also recalls the hardship for writers at the time; the lack of food or fear of arrest.
She discusses the famous emigré writer Teffi who was admired by both Tsar Nicholas II and Lenin and who left Russia in 1917 and ended up in France where she continued to write short, satirical and dazzling fiction. The work of Teffi has recently been re-published by Pushkin Press.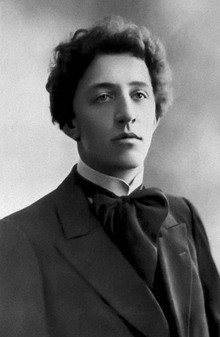 George Saunders is the author of Lincoln in the Bardo and he's this year's Man Booker winner. He's also a fan of the Russian writer Isaac Babel whose work he discusses with us for this episode. Babel's short fiction collection, Red Cavalry, deals with his experience as a soldier in the Russo-Polish war of 1920. It's a harrowing account of hardship and Babel's own mixed feelings towards the war. Boris Dralyuk has translated some of these stories as well as Odessa Stories, a collection of stories depicting the Jewish criminal underworld of Odessa.
Dralyuk's translations of Babel are published by Pushkin Press.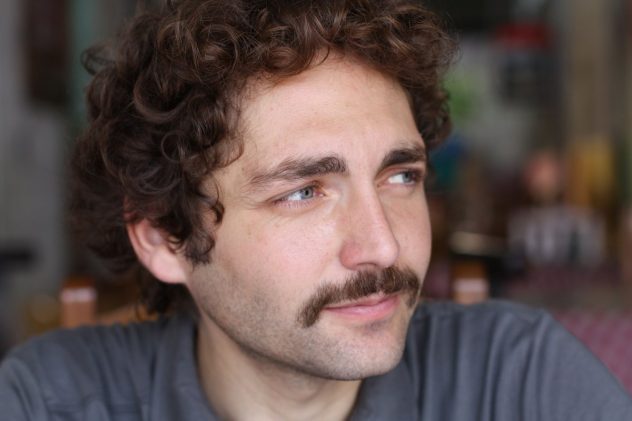 Russian writers enjoyed a brief 'Silver Age' in the years surrounding the revolutions and, after October 1917, they enjoyed many new liberties – especially poets and writers of the newly empowered working class. As the Bolsheviks tightened their grip on power the writers' freedoms were curtailed and they didn't escape the persecution facing everybody on a daily basis. Babel was shot. Akhmatov lost her son and both her first and second husband and many friends. She had to get close friends to memorise her poems as the very act of writing them was life-threatening.
Riot Days (Allen Lane) is a recently published memoir by Maria Alyokhina, the former member of the Russian group known as Pussy Riot. She was arrested with other members of her group after they performed a protest song in a cathedral in Moscow. The arrest and subsequent prison sentence attracted attention from all over the world and Maria tells The Book Show that her book is a manifesto for protest. Nothing will change if you don't make your voice heard. It's a message which is eerily resonant with those of many Russian writers from a century ago.