This week The Book Show comes from Dublin's Smock Alley Theatre where a special hour-long episode was recorded in front of a live audience.
'A Letter To A Character' is a full episode looking at the role character plays in fiction and how the readers responds to favourite characters – or least favourite!
Sinéad Gleeson is joined on stage by Lisa McInerney (The Glorious Heresies, The Blood Miracles) who speaks about the central role character plays in fiction and also on stage with them is the Laureate for Irish Fiction, Anne Enright (The Gathering, The Green Road) who explains how in her own work she laboured to give her characters their own independence and their own voice.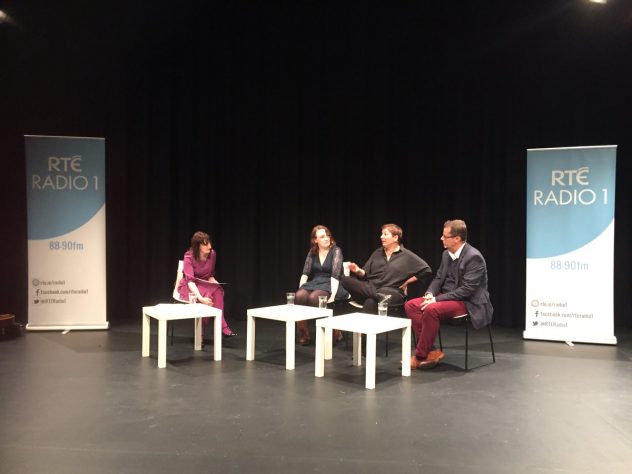 Actors Derbhle Crotty and Dermot Magennis read some selections from the letters you wrote as part of our Dear Character competition. We hear a selection of readings at the start of the show and also, as we received so many letters addressed to characters from Jane Austen's novel Pride & Prejudice, we have selected some of these for the actors to read.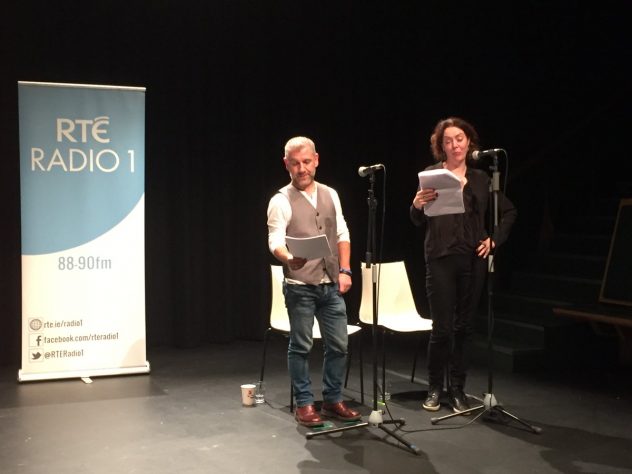 Sinéad, Anne and Lisa discuss the appeal of the classics for some readers today.
The singer Lisa O'Neill is also on stage to sing two songs for us. 'Gormlaith's Grieving' is a song about the wife of Brian Ború and it's taken from her album Pothole in the Sky. she also sings The Lass of Aughrim, a traditional song and one which played a role in the life of one of James Joyce's characters from Dubliners, Gretta Conroy.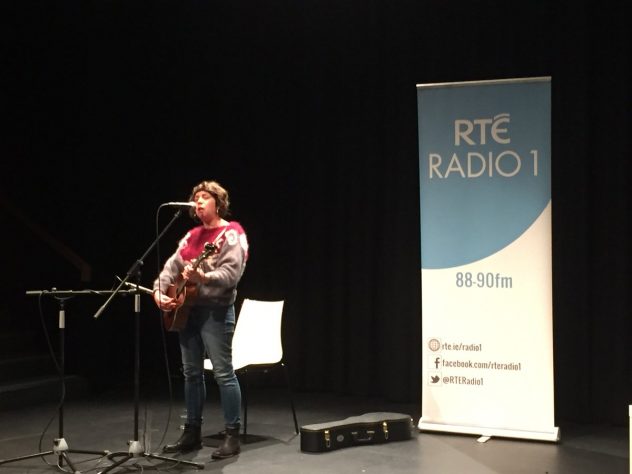 Paul Howard is the creator of one of Ireland's best loved characters, Ross O'Carroll-Kelly who has been on the go now for 20 years. As well as his weekly column in The Irish Times and a brace of books, Ross is currently treading the boards (via Rory Nolan) in his latest theatrical outing 'Postcards From The Ledge'. Paul, tells Sinéad about some of the background to his character, how Ross has changed over the years and how they can sometimes be mistaken for each other!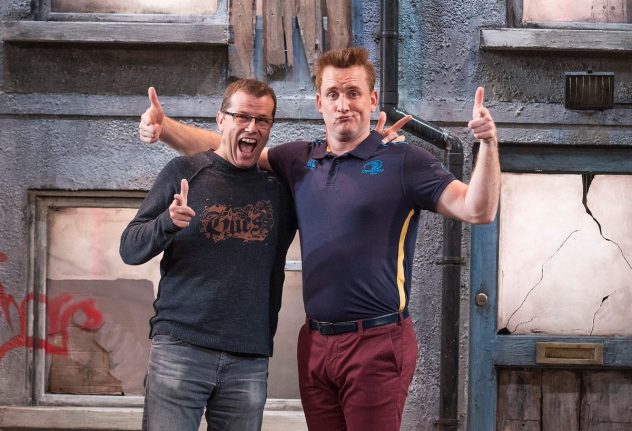 The three of them continue to discuss characters and which ones in particular they can identify with before Sinéad asks Anne to introduce the winning letter from our Dear Character competition. Aoife Kavanagh's heartfelt letter to Holden Caulfield from JD Salinger's The Catcher in the Rye is the letter which caught Anne's eye. It's written to Holden over the course of the writer's life as her relationship to him changes. Anne Enright says this captures in essence the relationship between readers and characters as both evolve over the years.
Aoife won a €250 book token