This week The Book Show visits The Irish Writers' Centre in Dublin to hear about their annual Novel Fair. On Saturday 21st of February, 12 writers (from a list of 250 hopefuls) have the opportunity to meet publishers and agents and show their manuscripts to them. They have a limited amount of time to 'sell themselves' in a process Amy Herron from the IWC says is like speed dating.
We join the writers and the judges on the preparation day which was held a few weeks ago. The finalists get good advice from the judges about how best to approach the agents and publicists, as well as feedback from them on their work. We also speak to last year's finalist Daniel Seery about how securing a publishing deal has changed his writing life. As the finalists prepare for this significant day, we hear how they are coping with the pressure.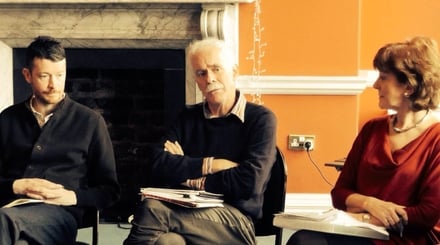 US writer Carl Hiaasen (pictured below) has recently published a book for Young Adult readers called 'Skink No Surrender'. One-eyed Skink, aka Clinton Tyree will be well known to Hiaasen's readers as he appears in many of his works. However, this is the first time he is introduced to younger readers and 'Skink No Surrender' tells the story of how Skink helps teenager Richard find his cousin Malley who has run off with an older man she met online.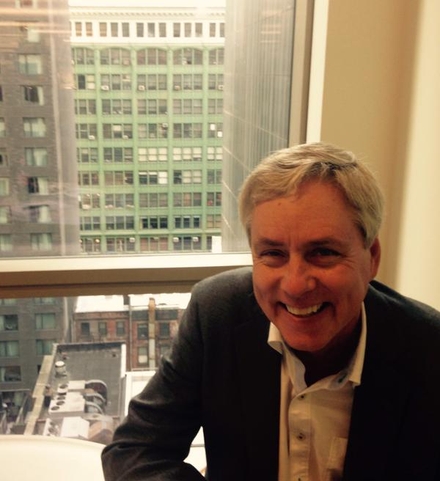 It's a lively read with the wonderful character Skink at its centre but the novel also has words to say on ecology and the environment. In his interview with Sinead, Carl tells us about the character of Skink, his own keen environmentalism and we hear how Florida may not be the place to live if you're scared of alligators
As Oscar Night approaches, we turn our attention to the often overlooked stars of stage and screen – books! These props can be central to the plots of films and TV as graphic designer Annie Atkins (The Grand Budapest Hotel) and prop maker Bob Pritchard (Vikings) tell Regan Hutchins when he joins them at AM PM Prop Hire in Ashford, Co. Wicklow. The pair brings Regan behind the scenes where he learns how books are made, how they're aged and how things don't always go according plan.